GTSH > Facilities & Services > Screening Packages > Standard Package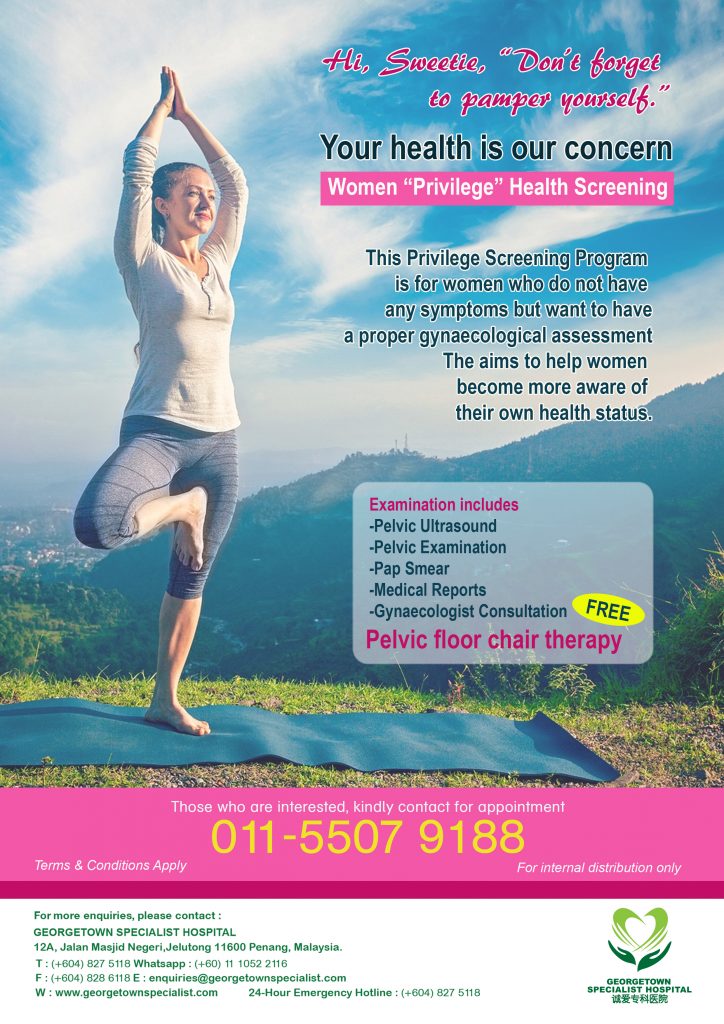 Women Wellness Screening Package
Women Privilege Health Screening
The privilege screening program is for women who do not have symptoms but want t have a proper gynaecological assessment.
The aims to help women become more aware of their own health status.
Examination includes:
– Pelvic Ultrasound
– Pelvic Examination
– Pap Smear
– Medical Reports
– Gynaecologist Consultation
Do contact 011 – 5507 9188 for more information regarding the Package. 
PREPARATION FOR HEALTH SCREENING
TO BRING:
NRIC/passport for registration
Any relevant historical medical reports, radiology images and laboratory results from your last checkup for comparison
Glasses (spectacles) for your vision test. Contact lenses will need to be removed prior to vision test.
Long term medication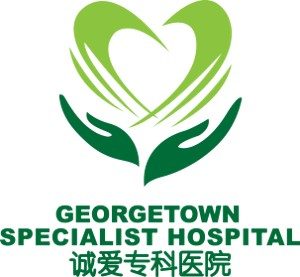 Georgetown Specialist Hospital Sdn Bhd
12A, Jalan Masjid Negeri,  Jelutong 11600, Pulau Pinang , Malaysia.
Tel : +604 8275 118 Whatsapp : (+60) 11 1052 2116 Fax : +604 8286 118
E-mail :enquiries@georgetownspecialist.com
Website : www.georgetownspecialist.com
Copyright © Georgetown Specialist Hospital Sdn Bhd K.K.L.I.U: 2238/2019