GTSH > Plan Your Visit > Appointment With Us
Thanks for choosing us as your hospital choice of your healthcare needs! You can follow steps below to make your appointment with us.
CALL US
Tel : +604 8275 118
WHATSAPP US
Whatsapp : (+60) 11 1052 2116
Click here for more Information
EMAIL US
enquiries@georgetownspecialist.com
Please provide us info as below when making appointment with us :
Patient's Name
IC Number (Local)
Passport Number (International)
Date and Time of Appointment
Doctor to Consult
During your appointment visit to our hospital, kindly approach to our reception to do your registration. Please bring along documents below for your registration.
1st Time Registration : 
Identity Card (Local)
Passport (International)
Cashless Card / Medical Card
Letter of Guarantee (only applicable for companies with credit arrangements with the hospital)
Letter of Referal from clinics (if applicable)
Follow Up Registration : 
Identity Card (Local)
Passport (International)
Appointment Card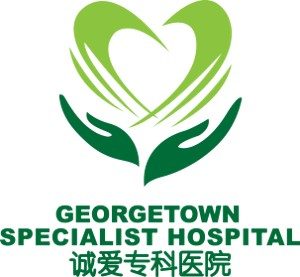 Georgetown Specialist Hospital Sdn Bhd
12A, Jalan Masjid Negeri,  Jelutong 11600, Pulau Pinang , Malaysia.
Tel : +604 8275 118 Whatsapp : (+60) 11 1052 2116 Fax : +604 8286 118
E-mail :enquiries@georgetownspecialist.com
Website : www.georgetownspecialist.com
Copyright © Georgetown Specialist Hospital Sdn Bhd K.K.L.I.U: 1068/2022