GTSH > About GTSH > Gallery
Stay updated on the latest happenings and developments in GTSH right here. Our resources include media releases and news coverage. Enjoy your read!
25th May 2019,
Women's Health Campaign
06 July 2019,
GTSH Grand Opening Ceremony
21 July 2019,
1st FlexDex Workshop 2019
Zumba Fitness Party with The First Zumba
Licensed Instructor Ms. Lisa Lim.
Ultrasound Breast Cancer Screening Talk
by Dr. Tai Lee Siang.
Cervical and Ovarian Cancer and
HPV Vaccination for Cervical Cancer.
Prevention Talk by Dr. Ng Kwee Tek
Georgetown Specialist Hospital Grand Opening Ceremony and Ground Breaking Ceremony for Future Phase Development.
GTSH team joined the 1st FlexDex workshop event which organized by FlexDex Surgical and End+ Surgery.
The workshop shared about the Basic 9 Steps Training of FlexDex and GTSH teams get to experience on hand training programmes provided.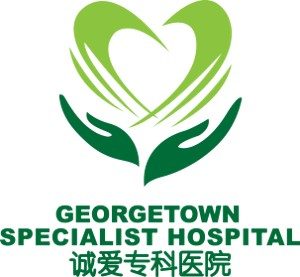 Georgetown Specialist Hospital Sdn Bhd
12A, Jalan Masjid Negeri,  Jelutong 11600, Pulau Pinang , Malaysia.
Tel : +604 8275 118 Whatsapp : (+60) 11 1052 2116 Fax : +604 8286 118
E-mail :enquiries@georgetownspecialist.com
Website : www.georgetownspecialist.com
Copyright © Georgetown Specialist Hospital Sdn Bhd K.K.L.I.U: 1068/2022